No results were found for the filter!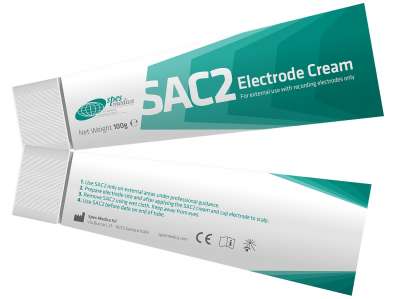 SAC-2 Electrode-Cream
SAC2 is an adhesive EEG electrode cream for use with surface electrodes. SAC2 offers resistance, cohesion and adhesive properties that are suitable even for long-term recordings. SAC2 can be quickly removed with water. 100g per tube. No irritation No electrode damage Water soluble No residues No odors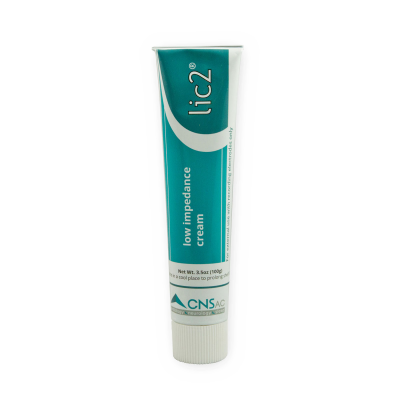 Lic2 electrode cream for Routine EEG
For Sleep, EEG, Long-Term Monitoring and Intra-Operative NeuroMonitoring studies Self-adhesive Easy to remove Ensures accurate recording Tube is designed for direct application Significant improvement of electrode impedance Quantity 1 x 100 g 10 x 100g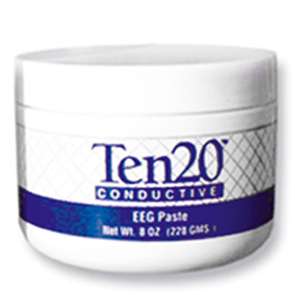 Ten20 adhesive conductive EEG paste
The neurodiagnostic contact paste that does not dry. No lumps, no second application necessary, washable, easy to clean, no residue. content pack 15 g jar 24 pcs 15 g jar 24 x 24 pcs can of 114 g 3 pcs can of 114 g 50 x 3 pcs tube of 114 g 3 pcs tube of 114 g 50 x 3 pcs can of 228 g 3 pcs can of 228 g 25 x 3 pcs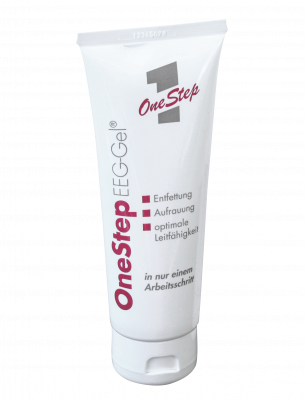 OneStep EEG-Gel
Because OneStep EEG-Gel ® contains neither fat nor alcohol or colourings it is easy to remove by rinsing and friendly to skin. Additional it has a neutral odour for greater acceptance by users and patients. In contrast to alcohol-containing or liquid EEG preparations, a good constant conductivity is achieved. Because it is a viscous gel, OneStep EEG-Gel ® can be selectively applied to any skin surface and still provide optimal results. This includes testing done at very low measurement resistance (ie from 2-5 kW) proven in numerous applications. Due to these excellent physical properties, OneStep EEG Gel ® is applicable for routine EEGs, long time EEGs, evoked potentials and nerve stimulations. Low measurement resistance Free of fat alcohol and colourings Selective application Long lasting conductivity Skin friendly Neutral odour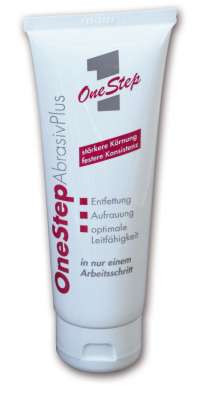 OneStep AbrasivPlus
OneStep AbrasivPlus has been developed on the basis of practical experience. A consistent further development of our OneStep EEG gel, it has has a stronger grain size and a firmer consistency. For this reason it is particularly suitable for more horny skin or increased sweating and also for use in long-term monitoring. Stronger abrasive effect More viscous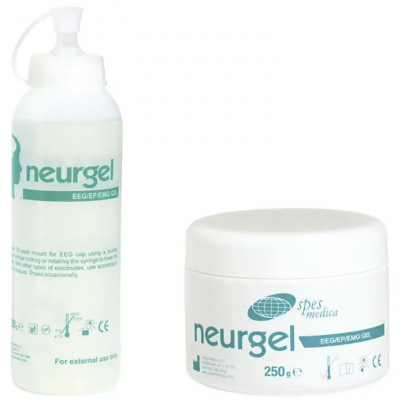 Conductive Neurgel with salt
Highly conductive gel. Guarantees low impedance and excellent signal stability. Reduces the risk of bridge effect between the electrodes.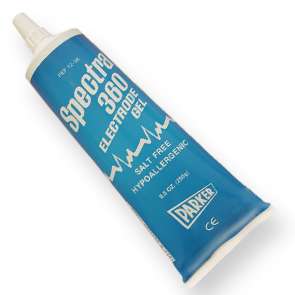 Spectra Electrodegel
Salt free electrode gel to be used for EEG / EP Quantity 1 x 250 g 12 x 250 g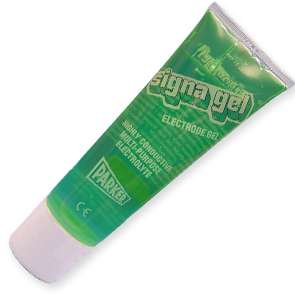 Signa Gel
Electrode gel for use with Cefaly Arnoldkit, in EEG, EP and ENMG. Quantity 1 x 250 g 12 x 250 g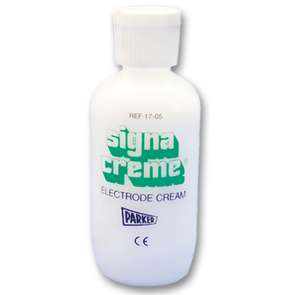 Signa Creme
EEG contact creme in bottle to reduce skin contact resistance. No adhesive effect. Quantity 1 x 142g 12 x 142g 1 x 170g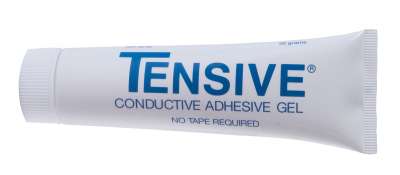 TENSIVE Conductive Adhesive Gel
Eliminates tape and tape irritation Immediately conductive Water soluble; easily remove with water 50 g Tube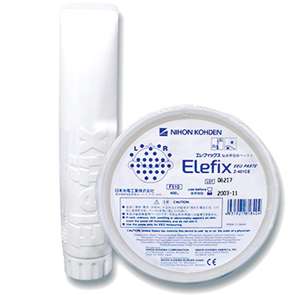 Elefix
Adhesive and conductive paste for EEG and EP Packaging Quantity 180 g tube 10 pcs. 400 g jar 3 pcs. 180 g tube 1 pcs. 400 g jar 1 pcs.